A diary blog, covering details of the initial planning for our Round The World motorcycle trip in 2008...
Today has been a really superb day!!
Courtesy of Hewlett-Packard's Financial Services section, I was invited to attend a day at Jonathan Palmer's PalmerSport corporate event (www.palmersport.com). At Bedford Aerodrome, home of Palmersport, we got to drive a variety of cars at ridiculous speeds on 4 different racetracks. Starting with Renault Clio Cup racer, then a Porsche 911 JP3, Jaguar XKR, Caterham 7 Superlight, Formula Palmer Audi single seater, Land Rover Defender, Kart and finally the Palmer Jaguar JP1 Le Mans style racecar, it was quite a stunning day – and fortunately it stayed dry!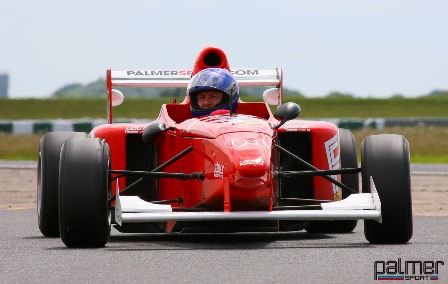 The organisation was superb, and with great instructors on hand to ensure we drove quicker and braked later than we ever thought possible I drove better and better as the day went on, finally winning a trophy for my time in the JP1 at the end of the day – a car that was simply stunning in the high-speed corners and amazing through the tight chicanes…
The only down-side from the whole day was the rather tedious and very long journey home, which was made much worse due to a long tailback just south of Sandbach services – meaning it took me over 5 hrs to get home…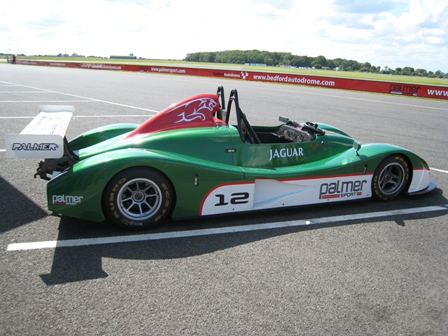 Once again we have changed our well-made plans at the last minute. This weekend we were supposed to be attending the HorizonsUnlimited meeting near Derby, but due to work pressures I was not able to get the Friday off work, and so we would not have arrived in time for the bits of the weekend we were really looking forward to. As this weekend was also the British Motorcycle GP – an event I've been to for every year since 1992 – we made a last-minute decision to switch plans and head for Donington instead. Once again we camped at Shardlow Marina, which is a couple of miles from the circuit, arriving around 9pm on Friday evening and pitching the new tent before heading off to the local Indian restaurant for a curry… and damn good it was too, so good we asked for a "doggy-bag" to take the remains of the curries back with us for lunch on Saturday!

Saturday was dry but overcast, and we headed for the circuit having settled our camping bills, watching the practice and qualifying sessions and wandering round the stalls. My search for a new helmet was fruitless so we returned to the campsite having not spent too much money (for a change!). After a few beers sat outside the pub next to the campsite we wandered down the road to the Clock Warehouse for a bottle of wine and some food.

Sunday dawned damp as we woke early and headed directly to the circuit arriving just as they were opening the gates around 6.30am. We headed directly for our traditional viewing spot on the infield close to Starkey's Bridge and pitched the little "fisherman's tent" just in time before the rain came. Tucked up inside we were out of the rain and could sleep until the action started – whilst the circuit filled up with 85,000 other spectators… The day's racing was as spectacular as ever, despite the rain, and the disappointment at nor seeing another Rossi victory…

As soon as the 125cc race was over (the last of the day) we headed back to the marina and packed up the tent before heading home under heavy skies and with rain starting to fall…

The past couple of weeks have not been very exciting, as we've been sorting out various jobs around the house. First was the bathroom ceiling, which had shed most of the paint on it due to condensation problems, so I fitted a fan above the shower and we applied numerous coats of new paint. Then we had arranged for our roof to be replaced as it has leaked for the last few winters. No sooner had the scaffolders erected the scaffolding and the roofer removed the tiles than the heavens opened and it's not really stopped raining since… needless to say we now have water damage in 2 bedrooms and still don't have our roof back…
But Sunday 17th June will go down in my personal history as a really special day. My daughters – all 3 of them – got together and arranged for a meal for me at Katy's house. So we spent a very happy day with them, their partners and of course, my grand-children – Olivia, Harrison, George and Alfie (with No.5 showing as a large bump in front of Katy!). With a small inflatable bouncy castle in Harrison's bedroom making for happy toddlers and great food making for happy adults, it was a brilliant day – as the photo below shows!